Hong Kongers Are Now Renting Their Luxury Clothing & Accessories
Hong Kong is the fastest-growing startup ecosystem in Asia and according to the 2020 Global Innovation Index is the third most innovative state in Southeast Asia, East Asia, and Oceania. That's why it's no surprise that the next bold idea shaping the future of e-commerce is homegrown. Just as Uber changed the way we move; Style Carousel wants to change the way we dress.
Style Carousel is a new luxury lifestyle service in Hong Kong offering women clothing, accessory, and handbag rentals, styling services, and opportunities to learn about and reduce their carbon emissions.
The team is on a mission to democratise luxury style, promote slow fashion, and reduce the carbon emissions from the fashion industry. Having soft-launched earlier this year by Hong Kong and Canadian entrepreneurs, the platform offers women access to rent hundreds of designer labels like Chanel, Off-White, Balenciaga, and many more on-demand. And with the average woman wearing an item only 7 times before discarding it, they're offering a more sustainable way to enjoy luxury fashion by prolonging the lifespan of items.
Fine Jewellery Rentals for Weddings and Events
Style Carousel's newest partnership with Vara of London Fine Jewellery is pioneering a new way to experience luxury. Instead of purchasing, women can now rent fine jewellery for weddings, graduations, or even date-nights.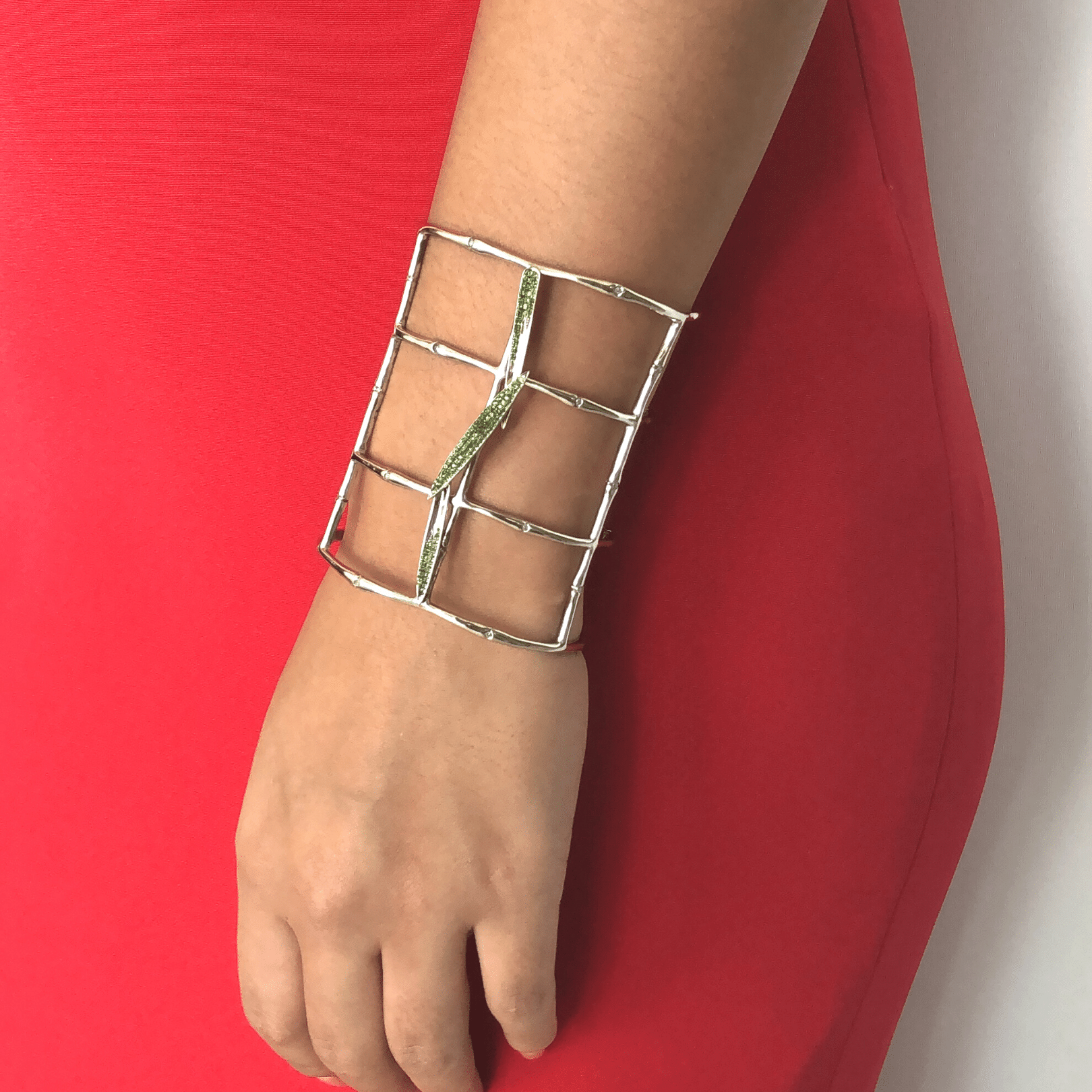 Vara of London jewels are typically stocked at stores like Harvey Nichols and the brand's diamond bracelets, gold rings, and other fine accessories retail for price tags upwards of HK$ 26,000, but the global pandemic has shifted its traditional model of selling on its head.
"Much of the Vara of London experience is a personal one for our clients. Jewelry is seen as an investment, something that is cherished for years, if not generations, so the process of buying a piece is a longer one requiring physical touchpoints. With the lockdowns, the physcial aspect just wasn't possible anymore. So, we needed a solution to overcome that." says Mayuri Vara, founder and designer of Vara of London, over our video chat.
"What I love about our partnership with Style Carousel, is that we're bringing Vara to more women to discover in the comfort of their own homes. This way, they can try on the jewels, show it to their friends and build their confidence to make a longer-term commitment to their favourite Vara piece."
Rental Market Poised to Double in Size by 2025
Vara is not the first luxury brand to consider the rental market. The global online clothing and accessories rental market reached a value of US $1.26 billion in 2019 and is expected to grow at a rate of 8.7% per year to more than double in size by 2025. The incredible growth of the industry is driven by increasing online retail sales, growing global consciousness for sustainable fashion, and a trend for millennials to rent designer clothing instead of owning them to keep up with ever-changing fashion trends.
This means good news for Hong Kong fashionistas.
With the Style Carousel partnership, Vara of London's high-end jewellery can now be booked for one-week rentals starting at HK $238. The platform offers an opportunity for members to save with a subscription to StylePass.
Style Carousel is currently offering a free trial of StylePass to encourage women in Hong Kong to give renting a try. With the increasing demand for the service, the team is expanding its listings of designer items every day through partnerships with luxury brands like Vara of London.
Start booking your favourite Vara of London pieces on Style Carousel today.
Style Carousel is a new luxury fashion rental service offering one-time rentals as well as an innovative monthly subscription called StylePass. Their mission is to create a more sustainable and democratised world of luxury experiences. Women can now rent items from top brands like Chanel, Zimmermann, Off-White, and Balenciaga for a fraction of what they'd pay to purchase them. From evening gowns, cheongsams, to casual dresses, the platform offers clothing rentals for every occasion.
Designer brands can currently list their items for free to have a direct connection with a new market of consumers in Asia while diverting underutilised inventory that would otherwise end up in landfills or be incinerated. Style Carousel is committed to working with brands to improve their sustainability strategies, start participating in the circular economy, and track their progress.
As an early-stage startup in Hong Kong that launched earlier this year, the platform is now live and available for beta participants who want to take advantage of promotional rates and grow with Style Carousel as they iterate, improve, and expand the platform.
Created by Hong Kong local, Mayuri Vara, Vara of London Fine Jewellery has gained international recognition and is listed at top luxury retailers around the world. Vara combines her British Indian heritage with her Hong Kong roots for timeless and culturally rich fine jewellery.
Style your Vara jewels with a pair of jeans and a fitted shirt, or make it the focus of your outfit in a screen siren gown. Vara women have little need for introduction. They exude elegance and a timeless sense of beauty.